Littleton Consumer Cooperative Society, Inc., Littleton NH
Open Daily: 8am-8pm
43 Bethlehem Road
Located at the corner of
Cottage Street and Route 302
Exit 41 off I-93
603-444-2800
UPCOMING CO-OP EVENTS:
October - BULK-A-RAMA!
October 31st - Halloween! Come in for a sampling from Provisions International, 1-4pm!

October is Non-GMO Month. Make sure to look for the Non-GMO Verified label when your shopping at the Co-op. For more information, click here.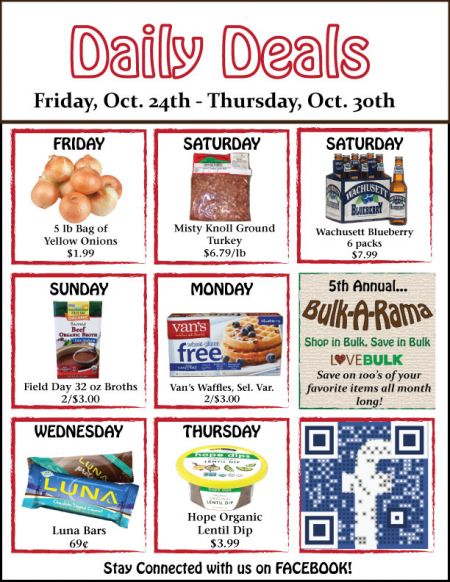 November
BIG, BAD BASKET GIVEAWAY
Spend $50 or more and enter to win our Big, Bad Basket of
30 Co-op items!
Each day of November, we will add a new item into our Big, Bad Basket. On November 30th we will draw the lucky winner!
Littleton Consumer Cooperative Society, Inc.
®2014
website ©2012
notchnet